Blog Resources
Corona QnA:How can I help my kids through this?
Coronavirus QnA
2020-03-26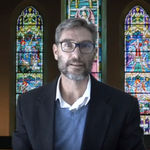 Main Scriptures
Series: Coronavirus QnA
Book: Deuteronomy
Scripture References
Many parents and grandparents, and not a few teachers, are asking the question, "How can I help my kids through this?" For the most part children don't worry too much about the future, but they are effected by the fear, anxiety and turmoil they sense in the present. What they need, even more than answers, is the presence, comfort and reassurance of their parents. The instinctive reaction of every child in the face of danger or fear, is simply to run to mom or dad. I'm 4#*#! years old now and I still think my dad is the most courageous and fearless man on earth. If I could pick one person to go into battle with, it would be my dad. He's the one person I know, who will lay down his life for me. What a blessing that, in God's providence, He is pushing parents and children together during this time of national and international quarantine.  But how can we make the most of this time, how can we help our kids during this time?
"Hear, O Israel: The Lord our God, the Lord is one. You shall love the Lord your God with all your heart and with all your soul and with all your might. And these words that I command you today shall be on your heart. You shall teach them diligently to your children, and shall talk of them when you sit in your house, and when you walk by the way, and when you lie down, and when you rise. You shall bind them as a sign on your hand, and they shall be as frontlets between your eyes. You shall write them on the doorposts of your house and on your gates." (Deut 6:4-9)
Certainty is found in God alone. There is only one creator and sovereign ruler of the universe. The Lord, He is God and He alone! Certainty is not found in knowing the future, or controlling our environment ,but in knowing and loving God in the present.  Over this period, keep bringing your family before His throne. Engage in Scripture reading, prayer, praise an discussion around every meal. Whenever you hear bad news, remind yourself and them of the Good News found in Jesus Christ alone.
Teach them what you are learning. As parents, we need to take God's word to heart, to internalize it and apply it to our own doubts, fears, struggles and temptations. It is from this context of wrestling in order to apply the Scriptures to ourselves, that we can model for our children what is looks like to apply it to their lives. Our children learn more from how we live out our faith before them, than from any sermon or Sunday School lesson. They quickly see through the empty words of parents who don't really believe what they are telling them.
Every moment is a teaching opportunity. We are to teach them from when we rise to when we lie down, whether we are walking, sitting, working or playing. Unlike adults, children often listen and communicate better while they are doing other things. It's often while we are busy painting, drawing, or cleaning up something, that we gain valuable insights into what they are thinking and feeling, and how they are processing things. Look out for these moments of clarity and transform them into teaching opportunities. A brief comment made  at an opportune time is often far more effective than a carefully crafted parental sermon.
Give them God's wisdom not yours. Many Jews applied this passage in an overly wooden and legalistic way. They wrote the words of Deut 6 on small scrolls which they tied to their garments and nailed to their doorposts. The intention of this instruction was, however, that  we keep the Scriptures prominent in our thinking, actions and activities. As parents we should be diligent to teach our children God's wisdom and perspective, rather than the wisdom of our culture, or the godless society which surrounds us. Make sure you keep bringing your children back to the Bible.
Establish routines:  Even to the English reader, the rhythm of this passage is obvious. God regularly comforts His people by pointing them to the rhythms of life, such as the rising and setting of the sun and the regular change of seasons (Eccl 3:1-8). In these tumultuous times, our children can be greatly comforted by the predictability of a daily routine. So much has changed for them and is changing for them. Be sure to establish a routine during your quarantine with a regular time to go to bed and get up in the morning, along with specific times set aside each day for work, devotions, meals, family time, exercise, recreation and fun.
Set clear boundaries: God gave His people the Law to establish clear boundaries within which they could enjoy Him and His blessings. God knows that we find safety and security within clearly established boundaries and so do our children. Set boundaries for television and other forms of electronic media, for conduct and speech and personal space… and expect them to be challenged! Don't let parental discipline give way to ill-discipline on everyone's part.
One thing is sure – we are going to be sanctified over the next few weeks and months. May we sanctify Christ in our hearts so that our children can see Him more clearly as His character is formed in us.