Blog Resources
Corona QnA: Why ask me?
Coronavirus QnA
2020-03-20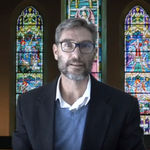 Main Scriptures
Series: Coronavirus QnA
Book: Exodus
Scripture References
Let me begin with a question of my own. Why, when there is so much information out there, from so many different leaders and experts, would people be asking me for answers? What could I possibly contribute to the discussion? What clarity could I bring? Why not consult a more recognized or authoritative source?
The answer, I believe, comes down to the simple concept of "trust." Amidst the sea of information, we are all desperately seeking a source of guidance which we can trust. We weigh and discern truth based on authorities we recognize, sources we can rely on, people we trust. The members of our congregation know me and have built a relationship of trust with me over the years. Through many different circumstances and trials, they have come to see me as someone who speaks the truth in love, who understands them and their context, and can speak with clarity into their lives.  Ultimately though, there is only one person in the universe who is completely, eternally and consistently trustworthy. 
 "The Lord descended in the cloud and stood with him there, and proclaimed the name of the Lord. The Lord passed before him and proclaimed, 'The Lord, the Lord, a God merciful and gracious, slow to anger, and abounding in steadfast love and faithfulness…' " (Ex 34:5-6) 
In His Word we find abiding truth, divine clarity and practical wisdom which is relevant for every age and situation. However, trust in God is born out of a relationship with Him. Through many different circumstances and trials, we come to see Him as the One who always speaks the truth in love, who understands us and our context, and who not only supplies essential truth, but also abounding grace, to help us walk in accordance with that truth.  It is by the supernatural ministry of the Holy Spirit that we are led into the experience of being sons and daughters of God and are able to cry out "Abba! Father!" (Gal 4:6) as we seek to live with Him, by Him and for Him.  
Whatever else God might be doing through this Pandemic, we know that He is calling us to trust Him, drawing us into intimacy with Him, and demonstrating His faithful care for His children. However confounded and confused we might become, we dare not forget that without Jesus Christ, those around us are in danger of dying an eternal death, to live forever without hope of reconciliation with God. Our main responsibility in any and every situation is to worship God and shine the light of the gospel into the darkest places of our world because He alone is worthy and He alone is trustworthy. As events unfold globally and our lives are impacted personally over the next few weeks and months, we must be purposeful about calling people into a new relationship with God through faith in Jesus Christ. We need to hold out to them the only real hope they have...we must lift Jesus high!
" For God, who said, "Let light shine out of darkness," has shone in our hearts to give the light of the knowledge of the glory of God in the face of Jesus Christ." (2 Cor4:6)