Blog Resources
Are you coming back to church?
Current Events
2021-07-27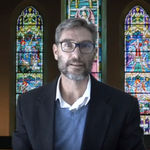 Main Scriptures
Series: Current Events
Book:
Scripture References
Coming Back to Church?
As lockdown restrictions have again been relaxed in South Africa I've read a number of excited posts expressing joy at being able to gather again and heard the clarion call of pastors urging congregants to "come back to church." I am certainly looking forward to seeing many of you again, to hearing our voices raised in praise of our Saviour, and to seeing the dynamics of personal ministry played out as we fellowship around God's Word. But I would be reluctant to view this as a return to church. For many of us, our pre-covid involvement in church revolved around passive participation in a "Sunday show" where we enjoyed the music, connected with friends over a cup of coffee and went home with an inspiring thought for the week. I for one, don't want anyone to return to that….
I would never undermine the importance of our Sunday gatherings, but I would never reduce church to them either. Church is the active participation in the lives of a local community of believers in which we help one another to "abhor what is evil and hold fast what is good" in which we "love one another with brotherly affection," "honour" and "serve" one another, "rejoice" and "weep" with one another and help each other persevere through trials and difficulties until we emerge rejoicing and triumphant in the midst of them (Rom 12:9-13). Corporate worship is the forming and fashioning of Christ in and amongst us, so that we are built together to become a "place" where God's glory is manifestly seen and experienced (Eph 2:21-22). This pandemic has taken away more than our Sunday gatherings and "coming back to church" must include much more than coming back to a "Sunday show."
So the real question is, "Are you coming back to church?"