Blog Resources
Corona QnA: To meet or not to meet?
Coronavirus QnA
2020-03-24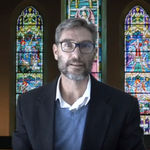 Main Scriptures
Series: Coronavirus QnA
Book: Hebrews
Scripture References
CORONA QnA: TO MEET OR NOT MEET?
That is the question
We gathered on Sunday as a church to worship and recognized in a fresh way what a unique privilege it is to do so, to belong to Christ and to His body; to be called out of the world to become ambassadors of the King (2 Cor 5:15-20).
I've been asked many times over the past week about the elder's decision to stop midweek ministries and small groups and to meet in two smaller services on a Sunday. Some have questioned whether this was an unnecessary compromise and shows disregard for the biblical mandate to not "forsake gathering together as is the habit of some." (Heb 10:24-25). Others have wondered whether it was wise to meet at all, given the potential risk this poses to the community at large. Is it a Christian demonstration of love when our worship gathering could contribute to the spread of the virus and endanger the lives of others? Certainly, the varied response among Evangelical churches would indicate that there is no unequivocal biblical solution to this conundrum. Perhaps the best we can do is to explain our thinking.
• It is the governments God-given responsibility to protect the health, property and freedom of its citizens. It is our God-given responsibility, as citizens, to co-operate with government wherever possible (Rom 13:1-4). As Christian churches we should therefore work together with our government, especially in the present case, where it is not seeking primarily to limit our freedoms, but to protect the health of its citizens.
• On the other hand, it is the church's God-given responsibility to worship and witness, to pray and preach, and to "spur one another on to love and good deeds." (Heb 10:24). Even secular governments understand that the health and well-being of a person is a delicate balance between mind and matter. We cannot ignore the mental, emotional and social impact that the current pandemic will have on people in addition to its physical, material and economic effects. In this way, the church can and should complement the governments efforts by providing necessary counsel, encouragement, and hope. "Isolation" or "solitary confinement" has long been used as a method of punishment because people are social beings and by God's design are born into families and communities from which we derive our identity, purpose and strength.
So the elders felt it was important to strive for a balance in our response to this pandemic, a balance between helping the government fulfil its role and being faithful to fulfil ours, between addressing the material effects of this pandemic and its mental, emotional, spiritual and social effects. The truth we have, the prayers we offer, and the spiritual ministry we render as God's people are as important as ever.
What, you might ask, is the relevance of this now that the nation is being lead into 21 days of quarantine? Well, the "proof text" that urges believers not to "forsake gathering together" has a context which is as relevant to our situation as ever. Hebrews was written to believers facing persecution, believers whose faith was being battered by adversity and who were being tempted to turn back to their former manner of life. It highlights the superiority of the New Covenant over the Old, of Christ over the Sacrificial System, of the Church over the Temple. These realities should motivate us not to turn back to our former manner of life, but press on in the glorious new way that Christ has opened up, press on until we experience the fullness of its glory. Hebrews 10:19-25 has some important directives as to how we should do so.
"Therefore, brothers, since we have confidence to enter the holy places by the blood of Jesus, by the new and living way that he opened for us….and since we have a great high priest over the house of God," (vs19-21) how should we respond? How should we lay hold of Christ in the midst of turmoil and press on in the midst of adversity?
1. "Let us draw near with a sincere heart in full assurance of faith," with a clear conscience and pure bodies (vs 22). In other words, let us draw near to God, let us make use of the privilege of being able to approach Him without fear and fellowship with Him through Christ. Let us make sure that the next 21 days of quarantine do not become an occasion to sin but an opportunity to worship. Use the time to deepen your faith and devotion to God. Make regular times for personal and family devotions, pray together, sing together, read a Christian biography, or other material which will strengthen your faith.
2. "Let us hold fast the confession of our hope without wavering, for He who promised is faithful." (vs23). Make it a point to dwell on the certainties of Scripture rather than the turmoil of the present moment. Hope in Scripture, is not wishful thinking about the future, but certain confidence about the present. Nothing that is happening has taken God by surprise, none of our present realities nullify God's sure promises and eternal plans. Make a list of some of the promises that are most relevant and comforting to you and work out a program to memorize them. Continually remind yourself and those around you that "He who promised is faithful."
3. "Let us consider how to stimulate one another to love and good deeds" (vs 24). This is not the time to turn inward, to wallow in self-pity, and to be consumed with anxiety. The remedy is to consider how we may spur one another on to love and good deeds. How can we be serving and encouraging others? The Greek word is a strong and unusual one, which means to "provoke" or "agitate." When people are paralyzed with shock and fear, it takes dramatic measures to move them from a state of self-centred inaction to Christ-centred service. Consider who you can help and how you might help them to get up and to keep moving forward in faith.
4. "Not forsaking our own assembling together, as is the habit of some, but encouraging one another; and all the more as you see the day drawing near." (vs 25). When we consider the biblical context of this exhortation it takes on even greater force. The believer who desires to press on in the faith (vs 22), to hold fast his hope (vs 23), and to practice sacrificial love (vs 24) in the midst of adversity, needs the fellowship and support of the Christian community. We need one another, we cannot press on alone! During the next 21 days of quarantine, and the weeks and months that follow, we need to keep pursuing fellowship with the saints and using whatever avenues for "assembling" that are available to us. We thank God for chat groups and WhatsApp and "Live streaming" and mobile phones. Resist the urge to become passive consumers of information and entertainment, and commit yourself to becoming active channels of God's truth and grace in the lives of others. Do not retreat into isolation, but make every effort to reach out to, and come alongside others, while remaining within the boundaries laid out by the Government. As elders we are meeting to consider how we can facilitate this, so if you have any suggestions, please feel free to communicate this with one of the elders.
God's inspired message in Hebrews reminds us that the dwelling place of God, the presence of God and the power of God are no longer localized in a building, be it a temple or a church building, but in the community of people who belong to Christ. Especially as the day of His return draws near and we are faced with adversity, we need to seek the church and be the church; we need to pursue faith, hope, love and fellowship along with all who call on the Lord. May Christ be glorified in and through your quarantine as you heed these exhortations from Hebrews.