Sermon Resources
Defending the Integrity of the Gospel
Living in Light of the Second Coming
2020-11-01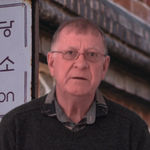 Main Scriptures
Series: Living in Light of the Second Coming
Book: 1 Thessalonians
Scripture References
INTRODUCTION
·         Discuss the importance of defending the gospel. Mention the emphasis placed on Defending the gospel in books like Jude. cp Jude 1:3
Review Chapter 1
1.       Theme Thanksgiving for their calling and salvation in 1 Thess. 1:4
2.       Evidenced on two fronts
a.       Their fruit 1:1-3
b.       The effective impact of the gospel 1:5-10
DEFENDING THE INTEGRITY OF THE GOSPEL BY DEFENDING THE INTEGRITY OF THE MISSIONARY'S, THEIR CHARACTER AND CONDUCT 2:1-12
Question: Why would it be important to defend the integrity of our Shepherds?
(if we discredit the shepherd we discredit the gospel and open the sheep to attack)
The Shepherd and His God Centred Character 2:1-8
He was not fearful but bold v1-2
Question: How is boldness Christlike? cp John 10:11-12
(Christ was willing to lay down his life for the sheep the hireling wont)
He was not out to please men but Godv3-4
Question: How does genuine stewardship impact gospel integrity? (Stewardship serves God and is not self-serving)
He was not greedy and power hungry but humble 5-8
Question:
·         What would be the point of the "Mother" analogy? (Paul was nor demanding or controlling, he genuinely cared for the Church and would sacrifice for the church)
The Shepherd and His Pastoral Conduct 2:9-12
He worked with his hands:
Question:
·         Why would Paul remind the church that he worked with his hands to not be a burden? (To defend his integrity as one not taking advantage of the church)
His Godly Fatherly Conduct:
Question:
·         What is the significance of the "Father" analogy? (It is a leadership role of coaching and training. Consider the words he used: exhorted, encouraged, charged, to walk..)
PAUL DEFENDS THE INTEGRITY OF THE GOSPEL BY STRESSING THE FAITHFUL RESPONSE OF THE FLOCK 2:13-16
            They were faithful to God's Word 2:13
Question:
·         What would be the significance of accepting the message as "the word of God" (It was clear that they accepted the message as divine revelation and authoritative over their lives.
They were faithful to Christ in suffering 2:14-16
Question:
What was Paul seeking to establish when he points out that they suffered like other churches, like Jesus, like the prophets etc.? (It helped them to see that they were a part of a much bigger picture a part of all those who faced resistance and rejection)
PAUL DEFENDS THE INTEGRITY OF THE GOSPEL BY RECOGNISING SATAN'S RESISTANCE TO THE GOSPEL 2:17-18
Question:
What reason could Paul have for pointing out that Satan hindered him from coming to them? (The resistance on the gospel is not merely human resistance but Satanic, Satan's involvement shows that the gospel was enough of a threat that he opposed it.)
PAUL DECLARES PRAISE FOR THE SUCCESS AND GLORY OF THE GOSPEL 19-20
Question:
Why would Paul end with such praise? (His Joy and praise here shows that the Thessalonian believers were themselves a crowning reward displaying the victory of the gospel.
CONCLUSION
Discuss any questions the group may have, or highlight any points you feel would give credibility to the ministry of Midrand Chapel