Sermon Resources
Salvation by works
Romans
2021-03-07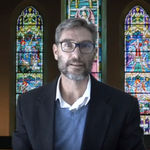 Main Scriptures
Series: Romans
Book: Romans
Scripture References
SALVATION BY WORKS (ROM 2:6-11)
Rom 2:6 says "God will render to each one according to his works…" Repeat.
Stop for a moment and think about this question, "Does this statement encourage you, exhort you, or terrify you?"
·      Does it encourage you that God sees and knows my sacrifices, my efforts, my good works and will reward me.
·      Does it exhort you? God sees and knows and I'm not really doing too well, not putting in as much effort as I should, I need to try a bit harder.
·      Does it terrify you? God sees and knows everything, so I'm in deep and desperate trouble.
Your answer to this question, your response to this question will determine whether you are a Christian or not.
This morning we are going to look at God's exposition of this statement. 6 verses which expand on this statement and explain its implications. So open your Bibles to Rom 2:6-11. Read
4 terrifying realities that make the gospel so glorious
1: God will judge our works (6)
2: God will reward the righteous (7,10)
3: God will punish the wicked (8,9)
4: God is completely just (11)
1: God will judge our works (6)
The flow of the argument
Vs 6 begins with a relative pronoun in the Greek meaning "who, which, that" which shows that verse 6 should be related back to vs 5.
Read vs 5: Because you are unrepentant, you are storing up wrath for that final day of wrath when God will enact His judgment. Because God is just and He will give to each and every person, exactly what they deserve.
In other words, this paragraph from vs 6-11 is an explanation of why they are in deep trouble.
·      1:18 God's wrath is already being enacted against all the ungodliness and unrighteousness of men – then he goes on to give a comprehensive description of that unrighteousness.
·      2:1 Those of you who are pointing the finger at those wicked people over there and justifying yourself, you're equally in trouble because you do the same kinds of things.
·      But because you don't want to acknowledge your self-righteousness, which falls short of God's righteousness – you are also heading for judgment.
·      Because God is an impartial, righteous judge who will certainly give to each and every person exactly what they deserve.
·      That's the logical flow of the passage.
The person who has been drawn into Paul's argument would start off by agreeing – yes, people are wicked and sin should be judged. Of course, we can't deny all the evil in the world and of course God shouldn't ignore it – rapists and mass murders should pay!
But then Paul says, you are a sinner too, you do the same kinds of things in 2:1-5. And those who find themselves unable to deny that reality will be forced to say something like this, "I know I am a sinner, but…."
I am a sinner but….
·      I know I am a sinner, but I'm not that bad.
·      I know I am a sinner, but I'm trying to change
·      I know I am a sinner, but I'm not as bad as those people, I'm not that bad a sinner.
·      I know I am a sinner, but I also do a lot of good.
·      I know I am a sinner, but God is merciful and gracious. God is a loving God.
So they have hold to the belief that God can and should and will overlook their sin.
I know I'm a sinner, God knows I'm a sinner but I won't be given hell because….you fill in the blanks, I'm sure you've heard it all.
Every person, every religion, every ethical system and philosophy which accepts that man is not perfect and is sometimes quite sinful and selfish – must come up with an answer as to how and why their sin should not be punished with eternal, divine wrath in hell.
What's your answer?.....
Everyone gets what they deserve
·      The Greek word for "render" here means to give back, or pay back or return. It has the idea that you are giving to someone what is their due, you are returning to them what is rightfully theirs.
·      Here God is giving to each person a return, a reward or a punishment based on what they have done, "according to his works."
Paul is either quoting from or alluding to Prov 24:12 because his words follow the same wording.
·      …does not he who weighs the heart perceive it? Does not he who keeps watch over your soul know it, and will he not repay man according to his work? (Prov 24:12)
·      Psalm 62:12 affirms the same "and that to you, O Lord, belongs steadfast love. For you will render to a man according to his work."
God is just and because He is just He give us exactly what we deserve.
At the end of everyone's life, God the all knowing, all seeing and completely impartial judge – will evaluate every word, every thought, every action, every desire and inclination of the heart, every act of worship and deed of faith. He will consider how your life has impacted others and this world and will give to every single person exactly what they deserve based on His comprehensive analysis.
·      Ps 75:2 "At the set time I appoint I will judge with equity….vs 7: But it is God who executes judgment, putting down one and lifting up another. For in the hand of the Lord there is a cup with foaming wine, well mixed and he pours out from it and all the wicked of the earth shall drain it down to the dregs."
·      Matt 16:27 "For the Son of Man is going to come with his angels in the glory of his Father, and then he will repay each person according to what he has done."
·      1 Cor 4:5 "Therefore do not pronounce judgment before the time, before the Lord comes, who will bring to light the things now hidden in darkness and will disclose the purposes of the heart. Then each one will receive his commendation from God.
·      2 Cor 5:10 For we must all appear before the judgment seat of Christ, so that each one may receive what is due for what he has done in the body, whether good or evil.
God is a righteous judge which means nobody gets anything but what they fully deserve – which is a reality which should terrify anyone who rightly understands what their works deserve.
Which brings me to the next terrifying truth that makes the gospel so glorious… 1:God will judge us according to our works.
2: God will reward the righteous (7,10)
This is found in vs 7 and 10 and here I must draw your attention to how this paragraph is arranged. In ancient times before they had invented bold fonts and highlighting and emoji's and other fancy computer formatting – how could you highlight or emphasize a particular part of what you were saying? One method was to use, what scholars call a chiasm. It's a way of arranging your ideas in parallel statements which are something like a sandwitch.
·      God is just (6) and (11) which are like the two slices of bread on the outside.
·      God will reward the righteous (7) and 10 which is like the margarine on the inside of the two slices
·      God will punish the wicked (8) and (9). The same thing said in two different ways, which is like the jam in the middle.
So there are three major ideas here or points which are each repeated twice in a way that draws attention to juicy jam in the middle….God will certainly judge all the wicked….and by this stage we are already getting the idea that that includes me….
But before we can get there, we have to overcome the voice of self-righteousness which says, I'm not that bad, I'm surely good enough. On the balance, I think I should be ok as if justice is just a matter of doing more good than bad.
Illustration: A murdering fireman
Imagine a man was on trial for murdering his wife and his line of defense went like this, "Yes I am guilty of murdering my wife, but I'm also a fireman…Do you know how many lives I save on a weekly basis. Surely that is reason enough to excuse me…."
Those seeking to live good lives
In vs 7 Paul speaks of those who are seeking "glory, honour and immortality." Paul is describing the kind of person who wants to reach the end of their life and know that their life has counted, it has been weighty and significant, they deserve to be honored and recognized and granted eternal life. In one sense that describes everyone. Who doesn't want their life to matter, to leave their mark, to gain honor and esteem and access to eternal bliss?
But these people are seeking those goals or outcomes in a particular way – by persevering in well-doing.
·      Hypermonai – literally talks about bearing up under a load. Those who continually bear up under the heavy load of trying to do good all the time. Those who carry this load fully and faithfully to the very end.
·      These are people who repeatedly deny the flesh and the world and the devil, who resist the temptation to take the easy way out, to get immediate gratification, to be self-seeking and instead they persist in doing good, doing what is good, excellent, right, pure.
·      Vs 10 says the same thing. They will get glory and honour and peace – those who are diligent and persistent in doing good.
Paul is speaking here of the religious community, the moral community, those with an ethical conscience and passion for purity and a sacrificial love which causes them to pursue the good of humanity at their own expense. He's talking about the Buddhist monks and the Catholic nuns, the Mother Terresa's and the Mahatma Gundi's of our world.  Do they merit eternal life by their good works?.....
Do we gain eternal life by good works?
And Paul says yes! More than that vs 7 and vs 10 says yes, which means God says yes….And you are saying at this point – pardon! Did you say people can earn eternal life by their good works? The answer is yes, absolutely. Paul is here unequivocally affirming that salvation is by works. Divine reward and punishment is on the basis of what we do. That's what he has just said in vs 6 and when he comes to the specific examples in vs 7-10 he can say – eternal life for those who do good and eternal wrath for those who do evil. Those are the specific examples he has in mind.
·      Many just ignore these verses, they pretend they don't say what they say, or they quickly shout them down with other gospel truths like Eph 2:8 "We are saved by grace, through faith, not by works so that nobody can boast."
·      But when we get to difficult verses in the bible we mustn't just ignore them or drown them out with other verses, we must try to understand them in their own context. The Holy Spirit is building an argument and this is an important point in His argument – God's reward of eternal life is gained by good works, by avoiding evil and doing good.
·      And it's not going to do to compare myself with other people – its not a race in which I just have to do better than others, it's a test in which I have to pass according to God's standards. It won't do to set my own standards, to pass my own test. God is the judge, the examiner and it's His test that I must pass….and only those who pass God's test will graduate to heaven.
Lest I be inundated with protests and objections after the service, let me quickly say, that this is not the end of Paul's argument. This is not all he has to say.
The Law Condemns
The Law of God explains the way God expects us to live and it represents the standard by which God will judge us. What is the verdict that God will render about the lives of good people when judged according to His standard?
·      Rom 2:12-13 it's not how much of the law we know, but how much we actually do.
·      Rom 3:9-12: All, both Jews and Gentile are under sin. None is righteous, all have turned aside. This is a very comprehensive statement which excludes no-one.
·      3:19-20. Through the works of the law, no human being will be justified in His sight. The test is fair and God's assessment is just – but nobody passes….
·      See also Rom 4:15, Rom 5:20, Rom 7:5, 7:7-12, 8:3, 10:3-4
We can't ignore what this text is saying, neither can we interpret it without considering what the text goes on to say – the law brings condemnation. By the works of the law, no human being will be justified. No body's good is good enough.
What the text will go on to say, which we will look at next week, is that an honest evaluation of ourselves, even by those who are ignorant of God's law, God's standards, will lead them to realize that they fall short, even of their own standards of what is right and good. Men can't even live by their own standards of righteousness, much less by God's.
Which leads me to the third terrifying truth which makes the gospel so glorious. 1: God will judge us according to our works 2: God will reward the righteous, He will reward good works and only good works which meet His standards.
3: God will punish the wicked (8,9)
Now, in a sense Paul must address those who have given up on being good, who have thrown caution and conscience to the wind and have decide to live for self, live for today, live for the pleasure of the moment and give no thought to the consequences tomorrow.
Contrast: good evil.
That phrase "he will give eternal life" at the end of vs 7 is not there in the Greek. It has been included in our English text to help us make better sense and to conform to English grammar. The Greek says literally in vs 6 – God will render to each one according to his works, on the one hand, those who seek for glory honour and immortality, eternal life. On the other hand, those who are self seeking and do not obey the truth, wrath and fury. So both vs 7 and 8 are meant to be taken as contrasting examples which illustrate the truth of vs 6. God will give each one what they deserve, to the good eternal life, to the wicked, eternal punishment.
Hell is as real as heaven….It is as necessary to fulfill God's justice to have a place of eternal torment, as it is to have a place of eternal blessing.
What makes hell hell
Note in the text, what makes hell, hell….Wrath and Fury. God's personal anger against sin. God expressing His outrage at everyone and everything that is contrary to His nature.
·      Matt 10:28 "And do not fear those who kill the body but cannot kill the soul. Rather fear him who can destroy both soul and body in hell.
·      Heb 10:27 "And just as it is appointed for man to die once, and after that comes judgment,"
·      2 Pet 3:3 "knowing this first of all, that scoffers will come in the last days with scoffing, following their own sinful desires. They will say, "Where is the promise of his coming? For ever since the fathers fell asleep, all things are continuing as they were from the beginning of creation….vs 7 But by the same word the heavens and earth that now exist are stored up for fire, being kept until the day of judgment and destruction of the ungodly…10 But the day of the Lord will come like a thief, and then the heavens will pass away with a roar, and the heavenly bodies will be burned up and dissolved, and the earth and the works that are done on it will be exposed."
Vs 9 describes the human experience of the wrath that God is enacting: tribulation and distress.
·      The first word means literally to press, or squeeze or squash. To be greatly burdened and constrained.
·      The second word speaks about great distress and anguish, emotional turmoil.
·      The Greek dictionary lists a number of synonyms for these two words: restraint, distress, anguish; hardship; misery; misfortune, affliction; burden….that never ends. It feels like you are being tied down, stood on an tortured for an eternity…..
·      The opposite would be: joy, gladness, relief, liberty, rest, pleasure – so it's the absence of any of those.
·      If you are living to find pleasure and satisfaction and fame and joy in your sin – this is your best life now. This is as good as its going to get.
Those who inhabit hell
Those who will inhabit hell are described variously in vs 8-9 as self-seeking, disobedient to the truth, they follow their unrighteous inclinations, to give way to the desires of the flesh, vs 9 calls them evil.
·      Not many would call themselves evil, but I think many will acknowledge that if they don't want to live God's way, it's because they want to live their own way. They want to seek and pursue what will give the most satisfaction to self – here and now.
·      They want to live for themselves and their own pleasure and glory rather than for God's pleasure and glory.
All people fall into one of these two categories – you either belong to the religious right, who are trying to do good and live right by some ethical standard – or you belong to the irreligious left who live for themselves and give no real thought to God or His judgment of their lives. You either find satisfaction in trying to be good, or you enjoy being bad.
Both these groups are in for an unpleasant surprise on that great day. That is what Paul is getting at. Because of his final statement, the final terrifying truth that makes the gospel so glorious.
1: God will judge each person by our works 2: God will reward the righteous 3: God will punish the wicked
4: God is completely just (11)
God shows now partiality. The principle that God judges each and every person according to their works applies to both the evil and the good and there are no exceptions, no special cases, no presidential pardons, no lowering of the standards to get an acceptable pass rate, no second chances, no special clemency….
·      Behind the good works and sacrificial exploits of the righteous is the nagging conviction that their good works are not all good and they just hope that they will be good enough. Sometimes they find themselves comparing themselves with others, or being judgmental of others so that they can reassure themselves that they have done enough. But behind it all,  their faith, their hope is that God is merciful and will look on their works kindly.
·      Behind the passion and pleasure of the wicked is the nagging conviction that God does in fact exist and will in reality judge and they just hope that they haven't been bad enough to warrant hell. They mostly try to drown out the voice of God with music and movies and alcohol and endless fun and games and friends – but every now and then they are plagued with guilt and fear and they only hope that God will be merciful and will look on their works kindly.
These two different groups live vastly different lifestyles – what they have in common is an unshakeable confidence in the mercy of God….That's what puts their nagging fears to rest….Surely God is merciful…. But their view of mercy subverts the justice of God. Their view of God requires Him to be partial, to not treat them as they deserve, to overlook their sin, or to weigh it up against their good works.
The message of this text is simply this: You can't rely on mercy without justice!....If the mercy that you need from God requires Him to act unjustly, then you are asking God to act contrary to His nature, to disobey His own law, to defame His own name. You are asking God to become wicked so that He can call you good. Which is something He cannot and will not do.
GLORIOUS GOSPEL
Which is exactly what makes the gospel so glorious! Because in the gospel, God makes a way for both justice and mercy to prevail. In Jesus Christ sin is punished and righteousness is rewarded and God's mercy and justice is put on display as never before.
·      Jesus Christ's goodness is good enough. That is why Jesus came and lived on earth for 30 years – so He could fulfill God's righteousness, so He could earn a storehouse of righteous merit before God.
o   Tempted in every way yet without sin (Heb 4:15)
o   "And he who sent me is with me. He has not left me alone, for I always do the things that are pleasing to him." (Jn 8:29)
·      Jesus Christ's sacrificial death is payment enough: That is why Jesus died on a cross – so God's wrath against sin could be satisfied. He drank the cup of God's wrath to the dregs.
o   "He is the propitiation for our sins, and not for ours only but also for the sins of the whole world. (1 Jn 2:2)" That is what the word propitiation means – that which satisfies or averts God's wrath against sin.
·      Even if Mohammed or Buddha, or could have lived a perfectly righteous life, which they didn't – they still didn't provide a sacrificial death to satisfy God's wrath.
But in Jesus we have righteousness earned and wrath satisfied. We have goodness perfected and wickedness pardoned. We have mercy displayed while justice is upheld.
·      We have in Jesus Christ the only objective, tangible means by which God's justice and mercy can be reconciled and upheld.
·      There is no other hope, no other saviour sufficient, no other solution.
Do you know Him? Are you in Him?
CONCLUSION
Which brings me back to vs 5. Because of your hard an impenitent hearts you are storing up wrath for yourself in the day of wrath.
Because you refuse to see that your goodness is not good enough, because you refuse to acknowledge that your sin deserves to be punished – because you refuse to turn from your self-righteousness and your sin to Jesus Christ – you are storing up God's wrath for the day of wrath.
Repentance in the N.T is turning from sin and self-righteousness to Jesus Christ – to hide ourselves in Him, to be entrust ourselves to Him.
Do you know Him?.....
God will render to each one according to His works -
4 truths that flow from this truth that should terrify every human being
1: God will judge our works (6)
2: God will reward the righteous (7,10)
3: God will punish the wicked (8,9)
4: God is completely just (11)
4 truth that that make the gospel so glorious and should lead us to run to the only refuge God has provided so that we hide ourselves in Jesus Christ and him alone.